2019-6-10 月
What's UP JAPAN! 6/9 ONAIR
What's UP JAPAN!     
LIBERTÉ Tokyo  0422-27-6593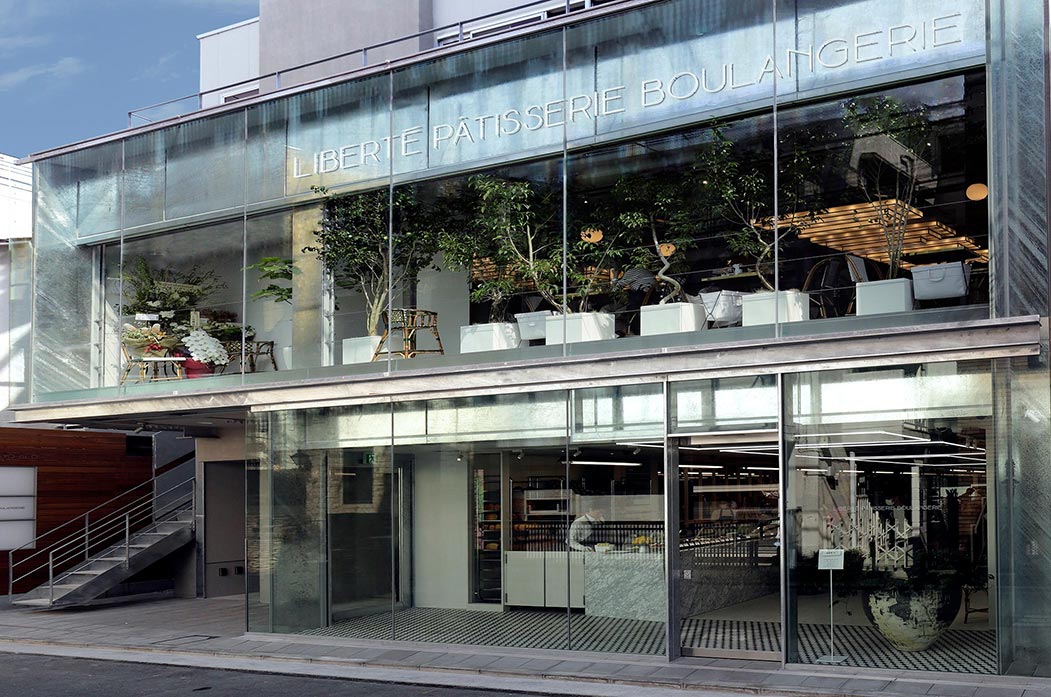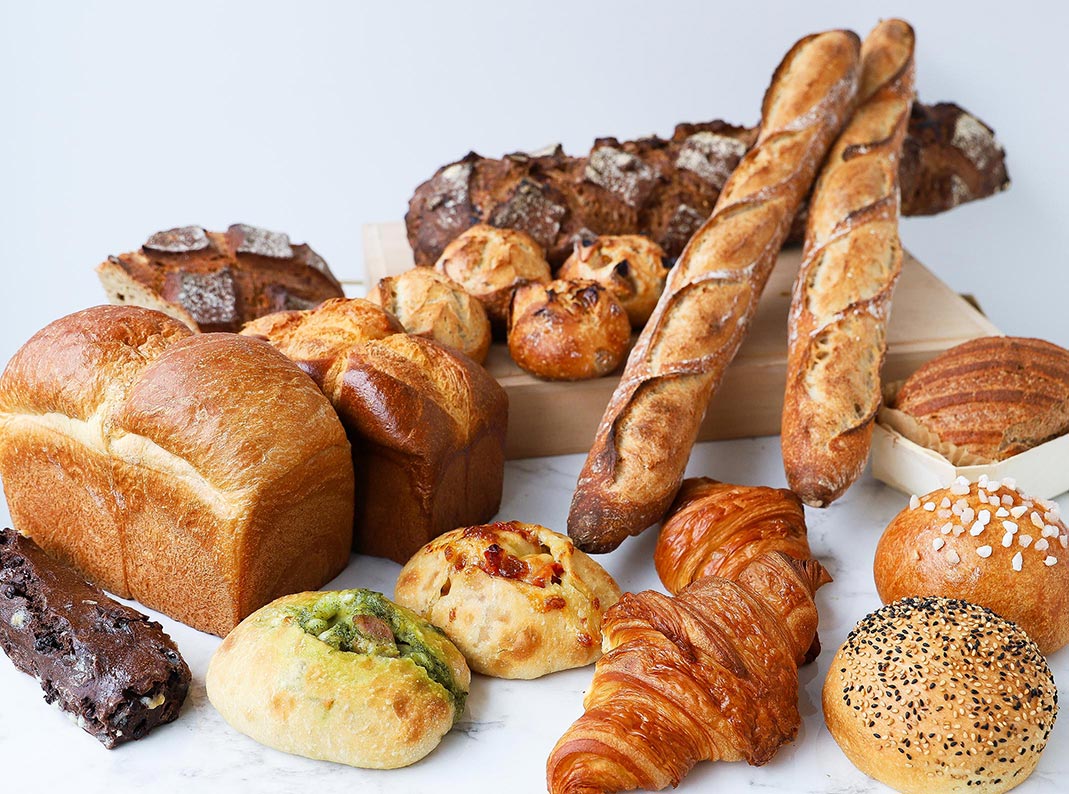 Japan's first landing! The delicious daily life of Paris is coming!
In 2013, LIBERTÉ is an area where people with a new sense of lifestyle, such as young creators and entrepreneurs, are located near the Canal Saint Martin in the 10th district of Paris, France, by owner and founder Mickael Benichou. Opened as a flagship store. Paris is the most competitive patisserie / boulelance market in the world, with more than 1,200 stores in Bouleerie alone. LIBERTÉ has ​​been in the top position in contests and reviews of each category such as "Baguet Tradition", "Pan o Chocolat", "Croissant" and "Tart sitron" in just 3 years since its opening. , Has established a popular store position.
As the world's first store of LIBERTÉ, the Tokyo head office opened on March 24, 2018 (Saturday) in a city with diverse attractions, Tokyo, with a refined and elegant residential area as a backdrop.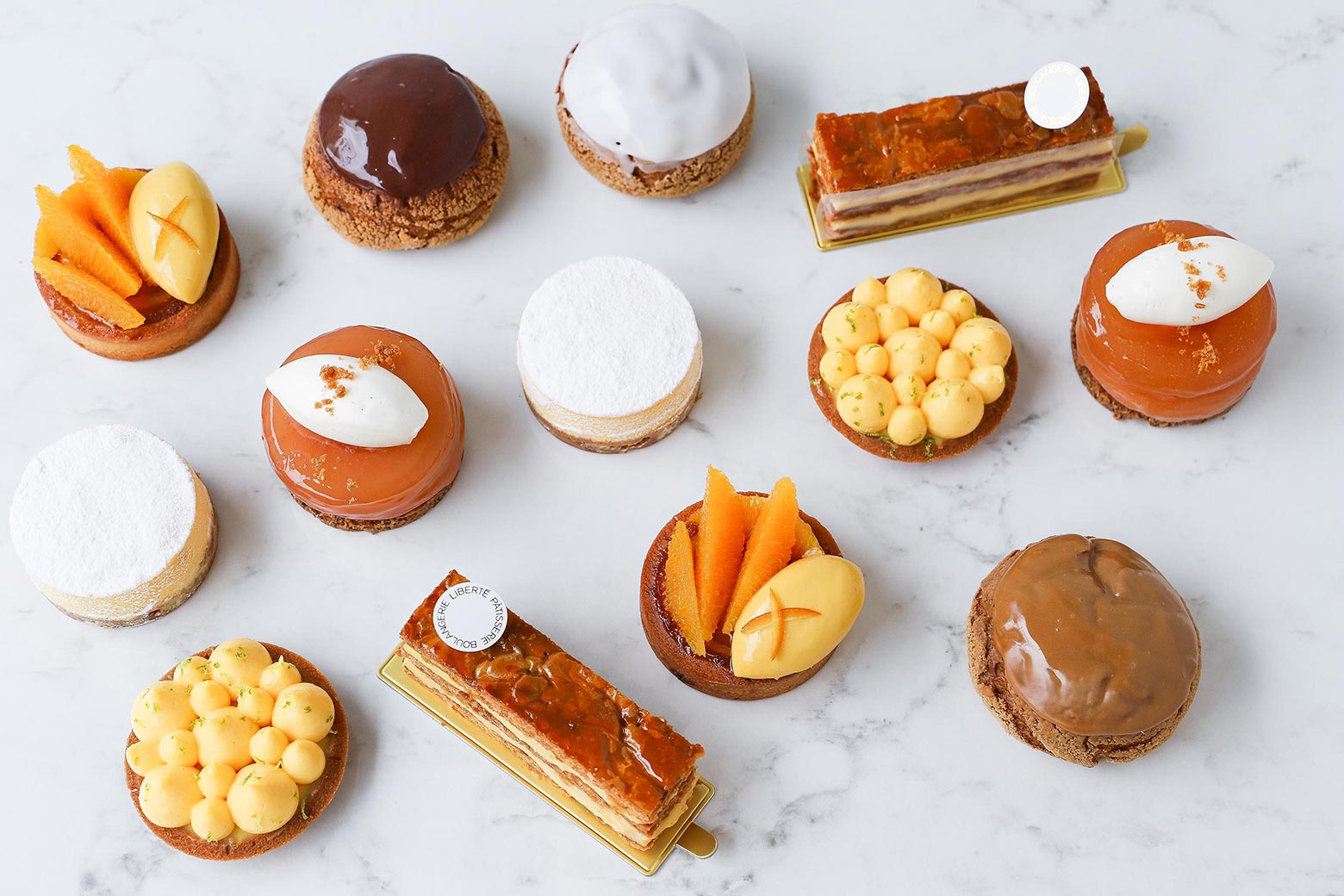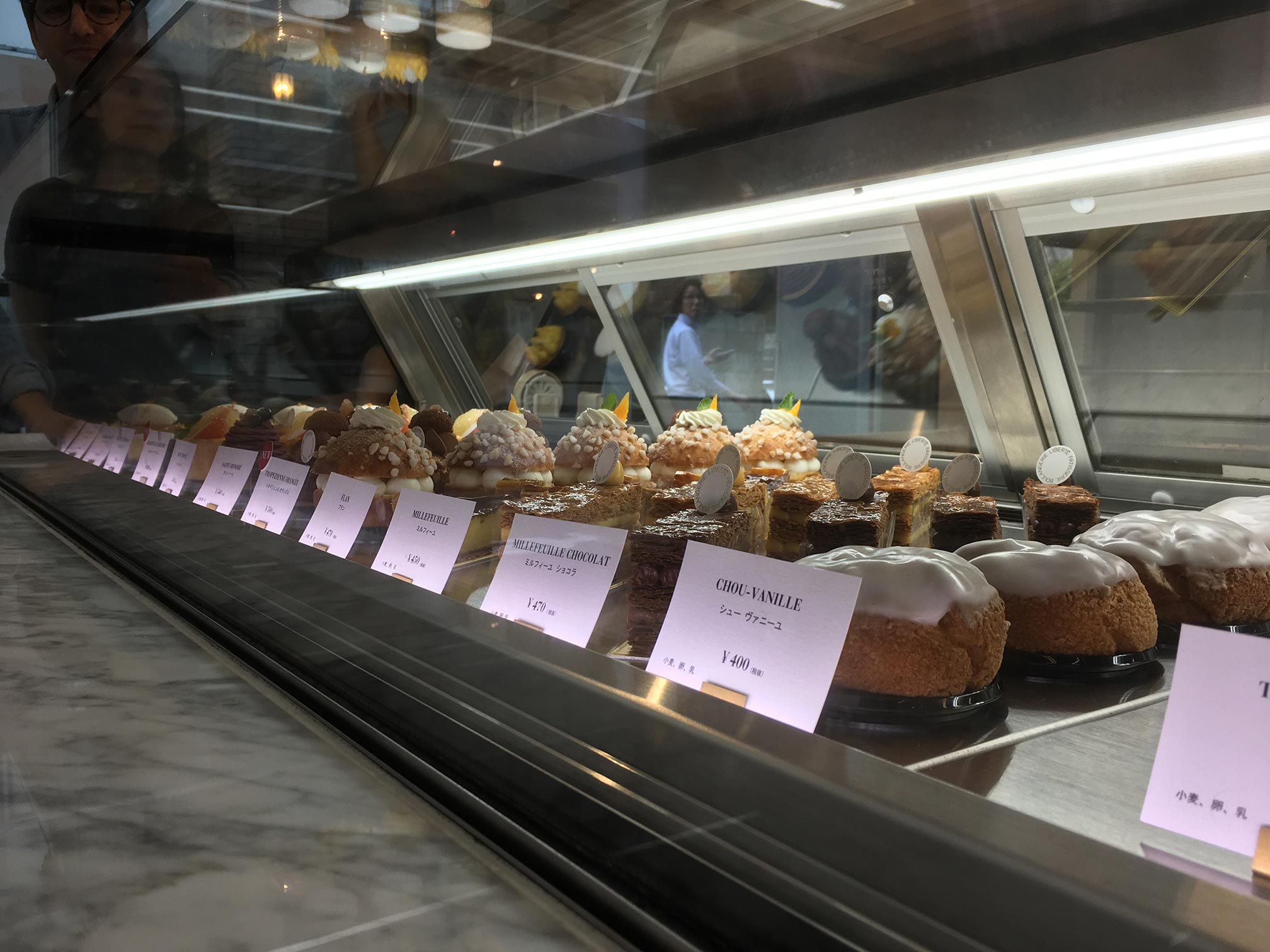 We value "transparency", "intimacy" and "quality"
Patisserie Brenner
LIBERTÉ attracts the people of Paris, with a rustic look that makes you feel nostalgic and a simple, timeless and gentle taste that always attracts both young and old. Even while keeping the traditional manufacturing method, each other, including young people, respects each other's opinions, and keeps in mind the careful production based on the delicacy of making sweets. The sweets and breads that are created from the desire that customers want to eat every day are only offering safe and fresh products made in the open workshop inside the store. Patisserie Boolerie, who snuggles into people's lives, is LIBERTÉ.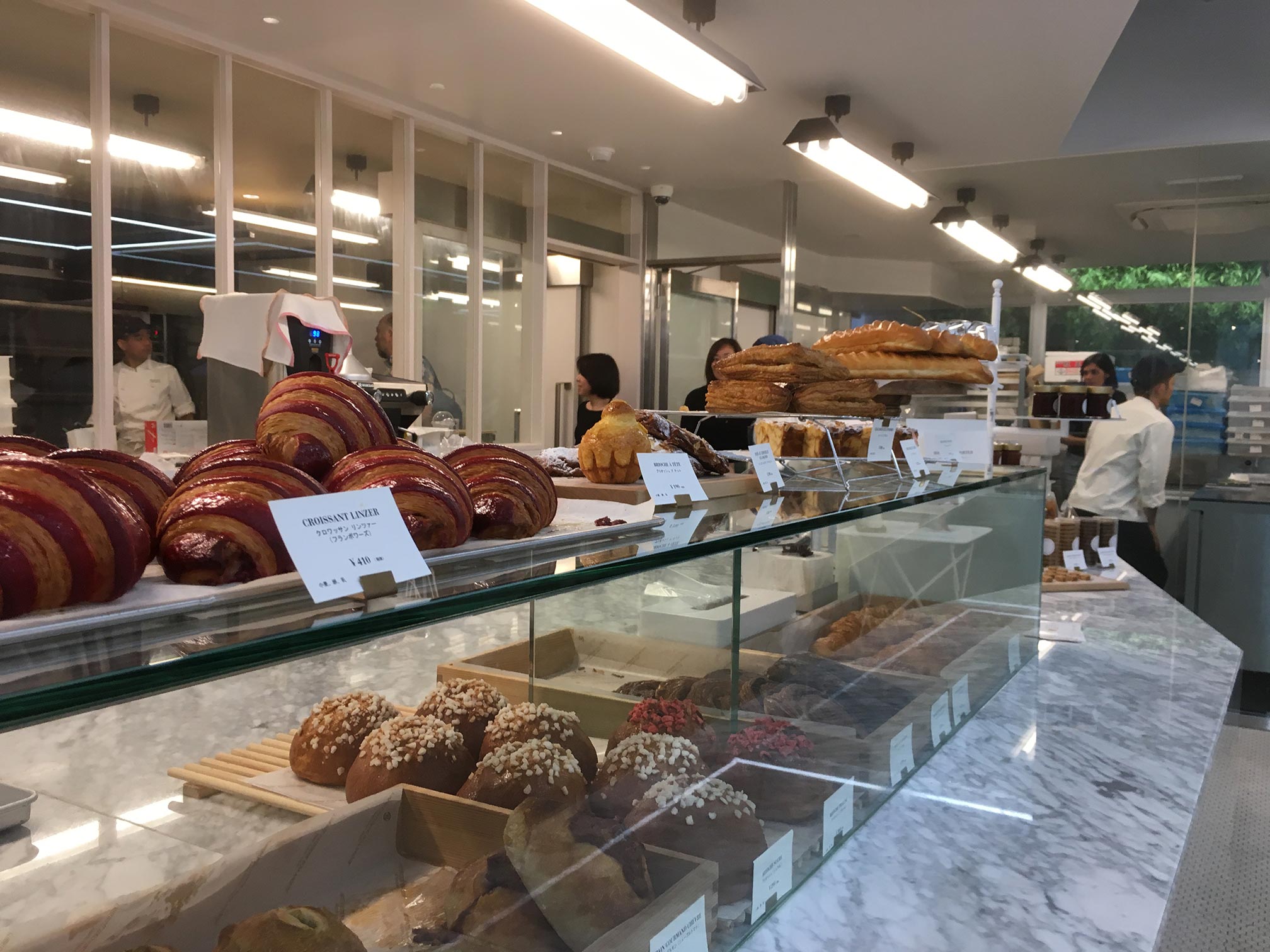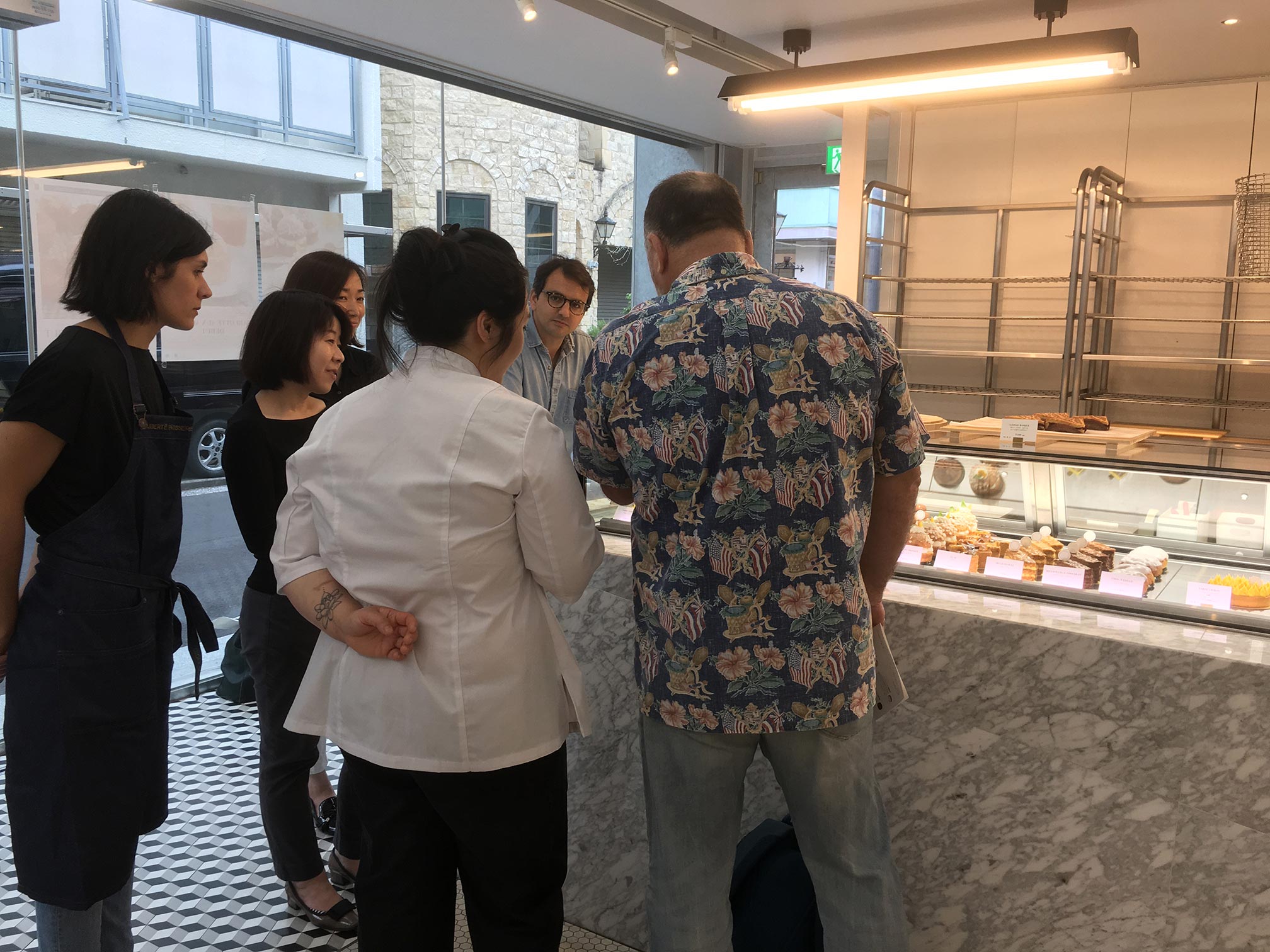 This is Mr. George, who is keenly interviewing.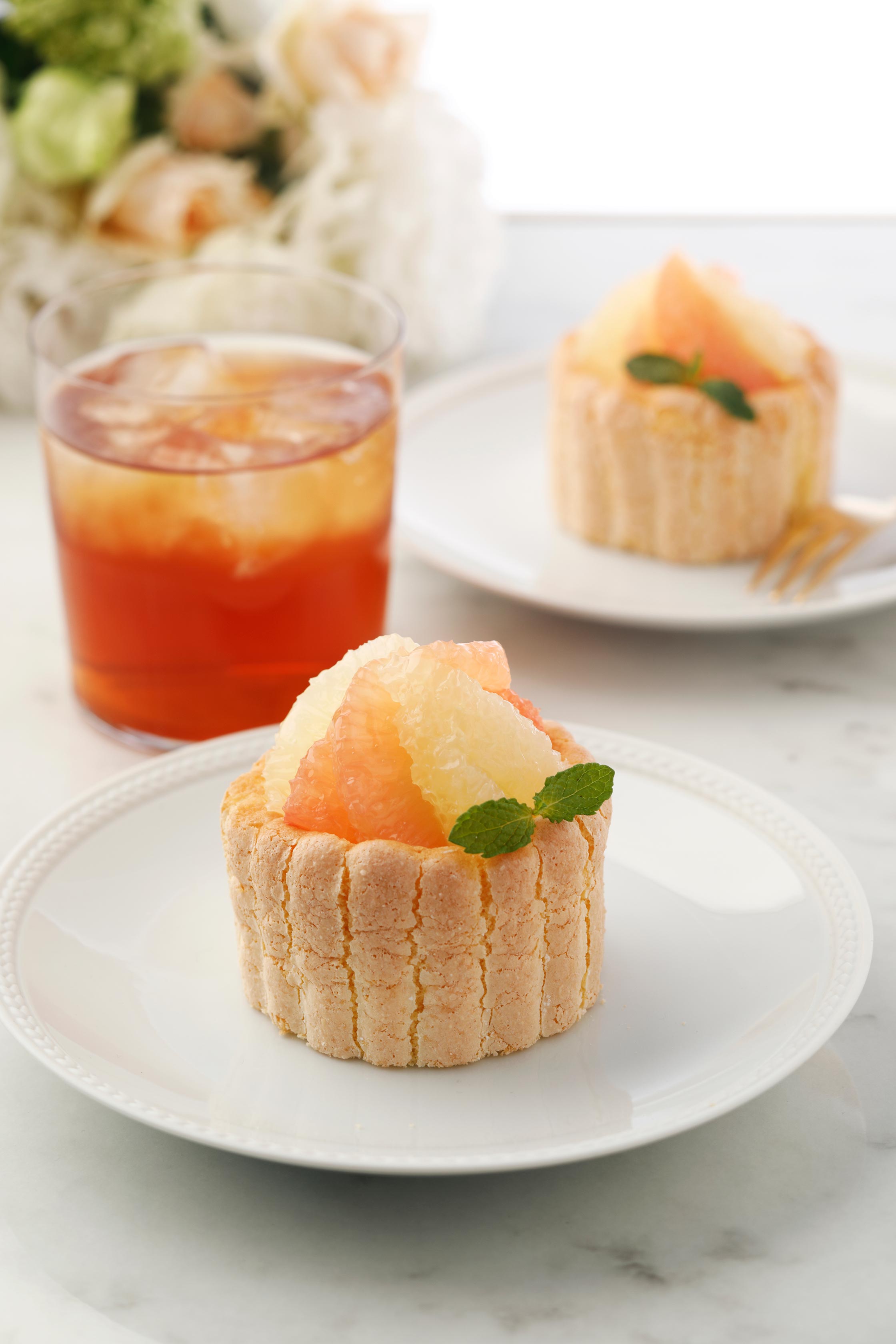 Mr. George tasted "Charlotte Agreme" in the photo.
Keep the daily life of Paris
"LIBERTÉ Tokyo Main Store · Kichijoji" opened
The ground floor sells only fresh sweets and bread made daily in the open studio in the store. On the 2nd floor we will set up LIBERT カ フ ェ 's first cafe space and offer an "original menu" that can only be eaten here.
The young craftsmen respect each other over the barriers such as patissier and boulanger, inherit the technology and thought of the Paris head office, and create it with the fine handwork unique to Japanese people.
As with the Paris Main Store, we will deliver sweets, bread, and a café menu that colors everyday life deliciously, emphasizing "transparency," "friendship," and "quality." As "a store with a sense of closeness, as if it were there for 100 years", we will be loved by everyone in Kichijoji in Japan and aim to create a store rooted in life.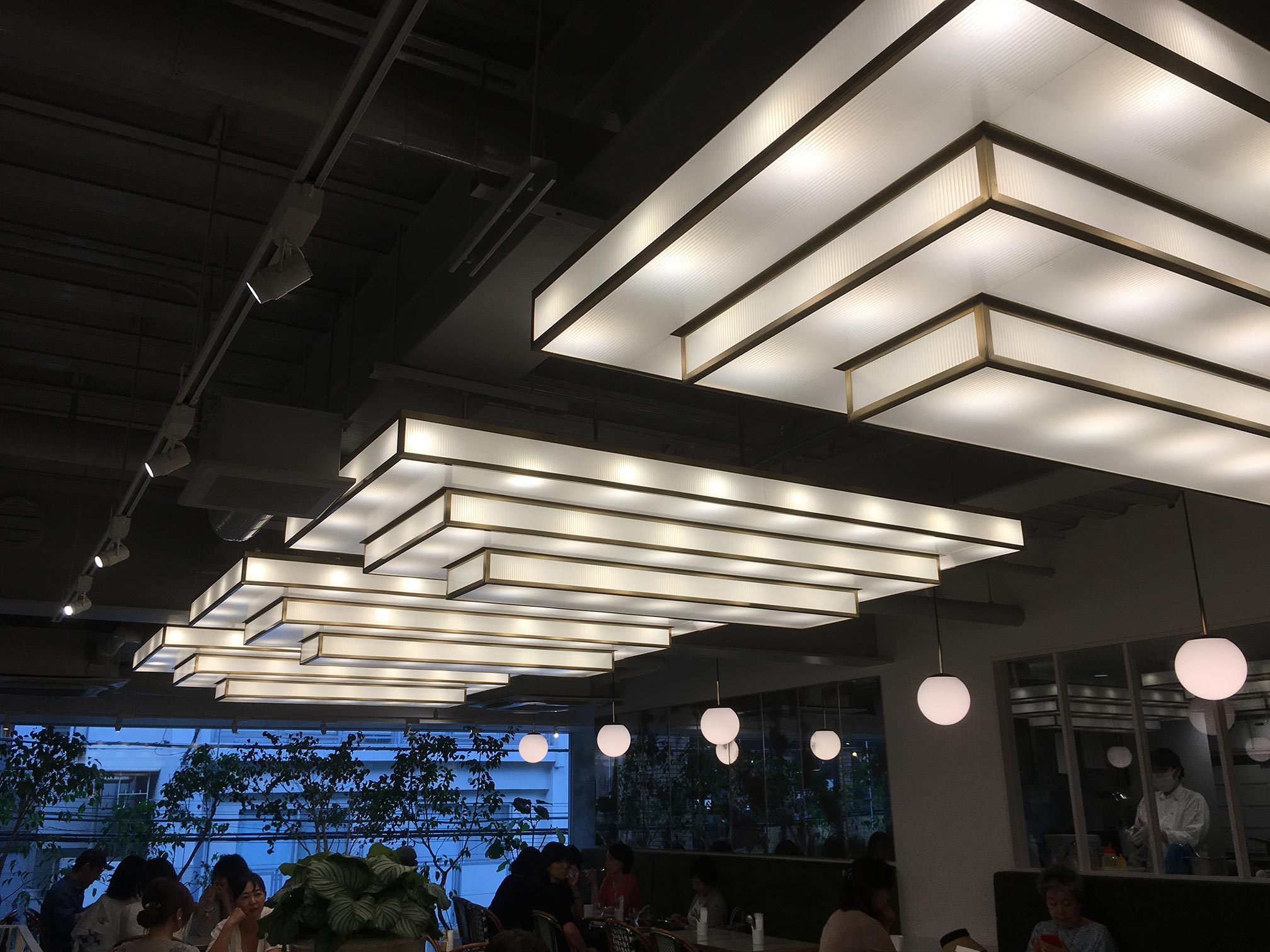 It is a cafe on the second floor.
When you go upstairs, big plants will welcome you.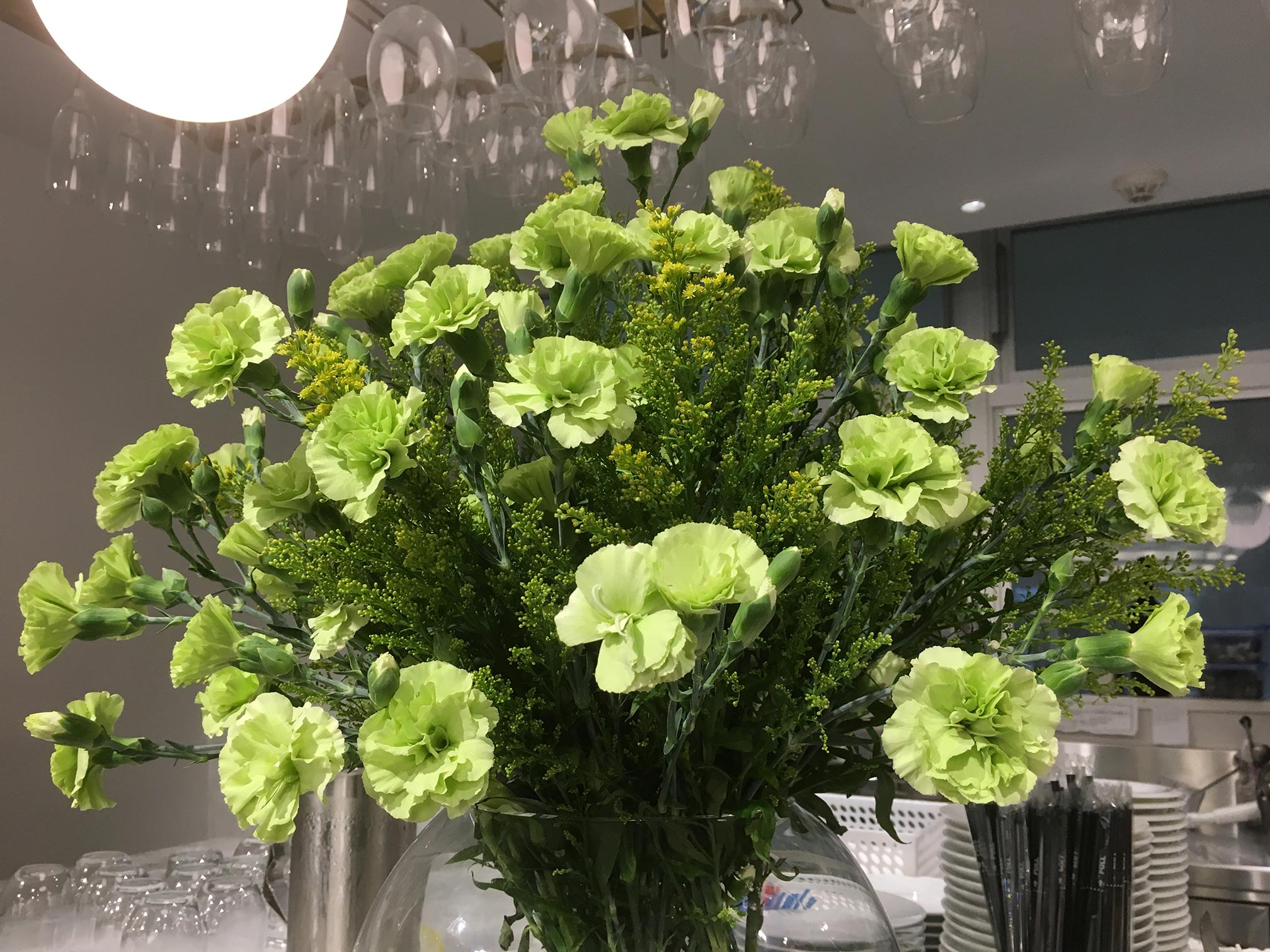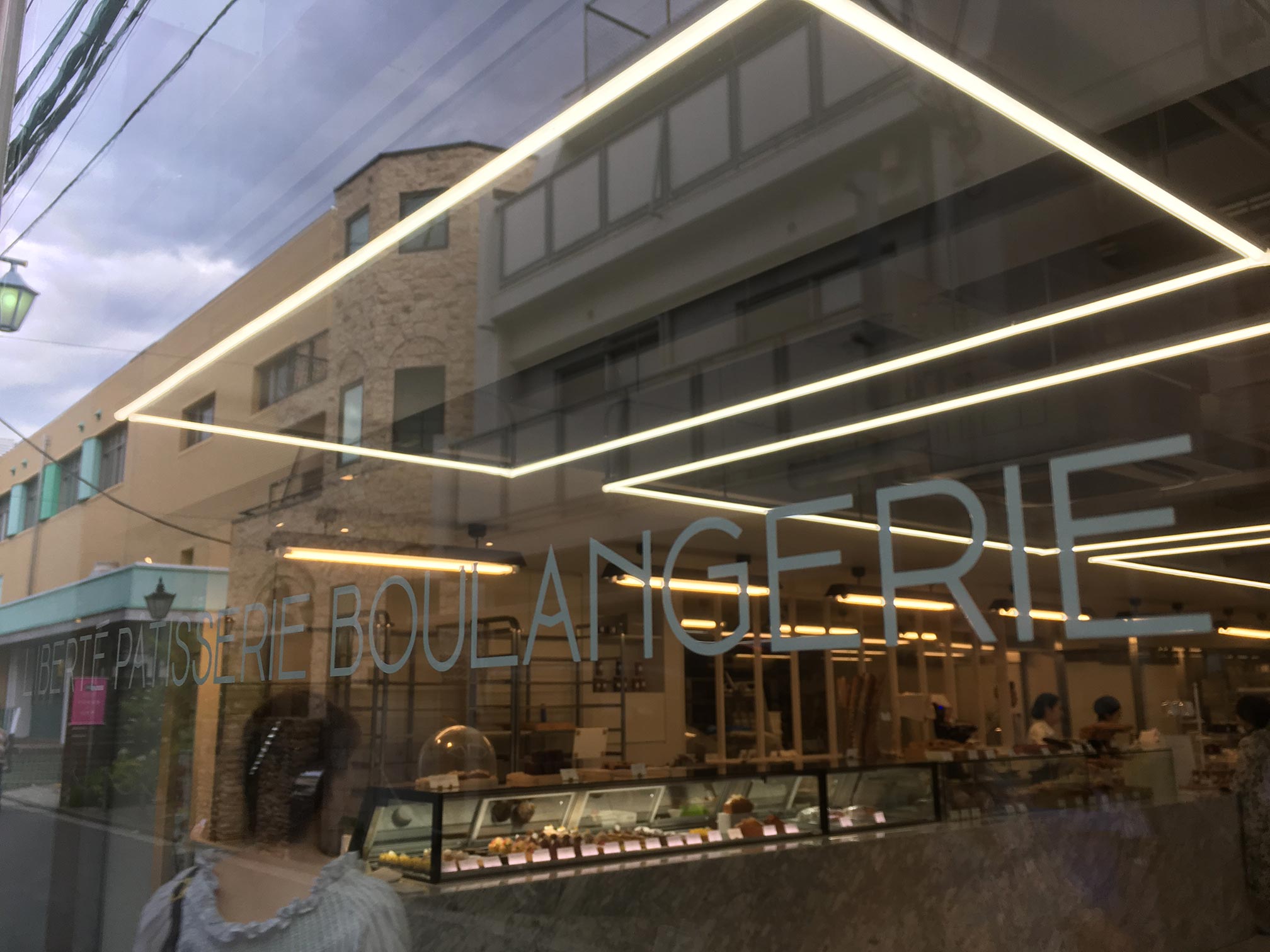 Finally I took a photo with the staff members.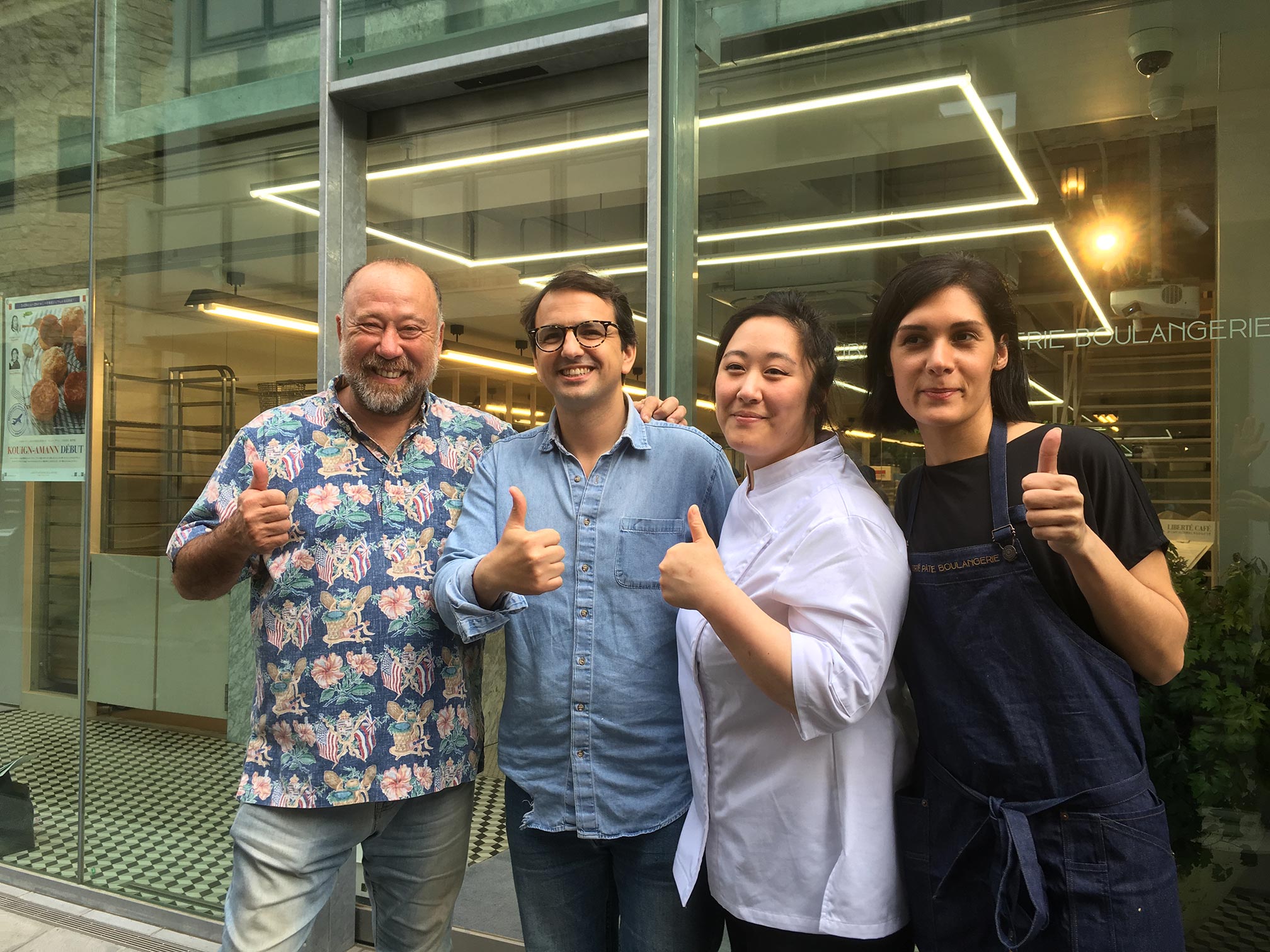 ACCESS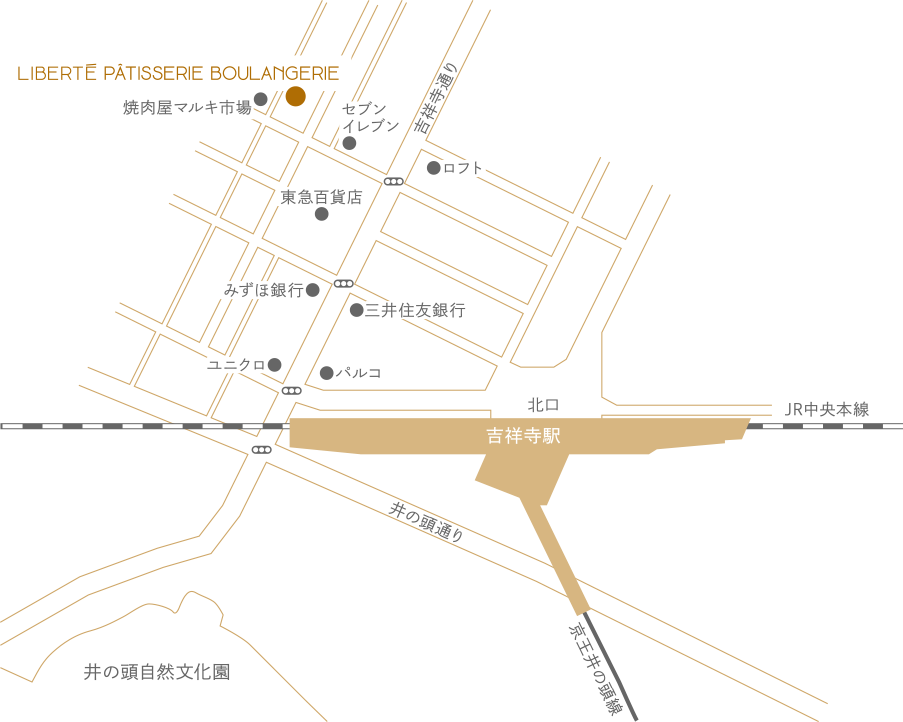 Address: 2-14-3, Kichijoji Honcho, Musashino City, Tokyo
1F Patisserie ・ Bouleeries Retail and Kitchen, 2F Cafe
There is also LIBERTÉ kyoto.  075-366-4361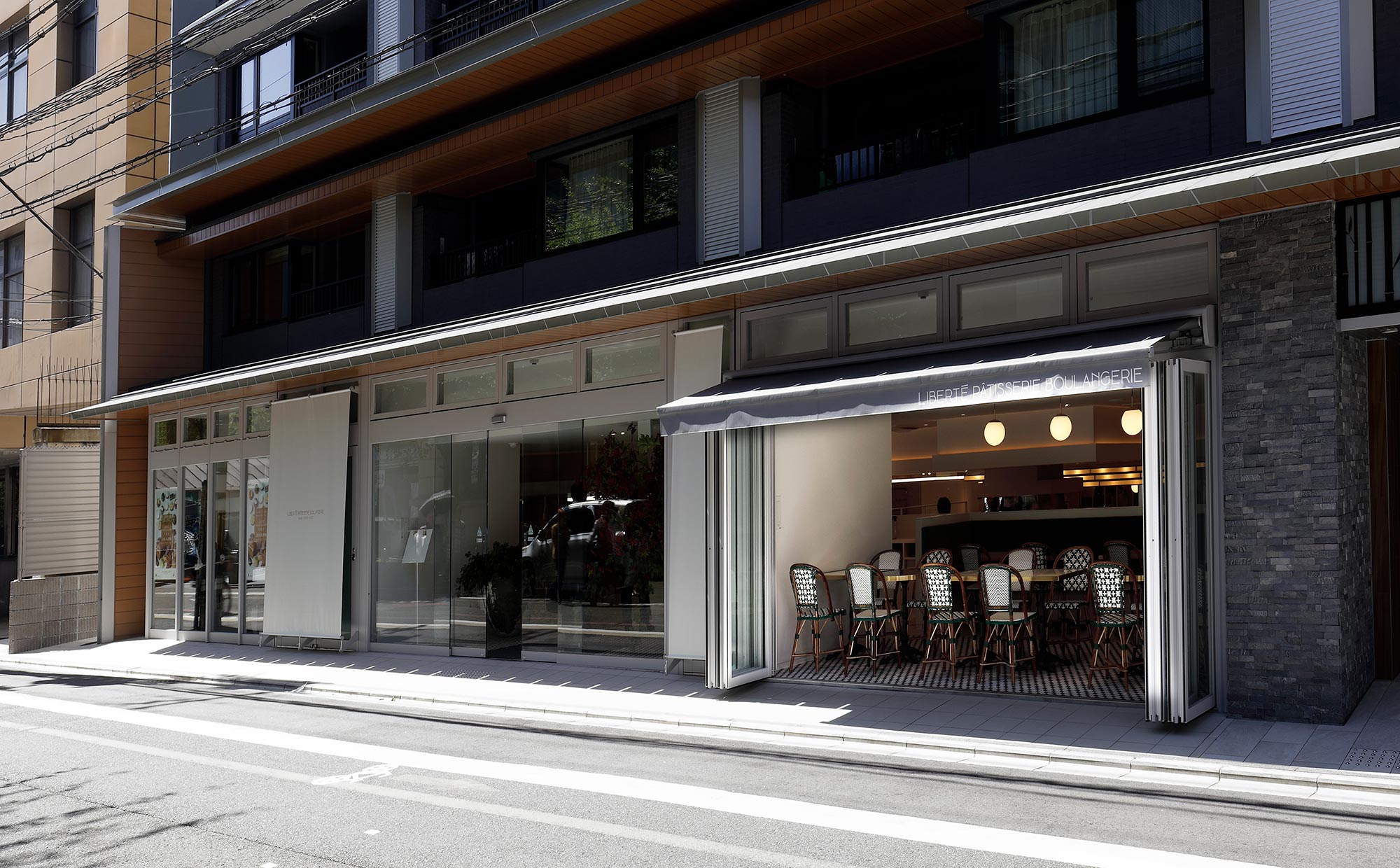 Address:Kyoto Prefecture Kyoto Chukyo-ku Higashi-dong-in Dojin Hexage 273 Proud Kyoto Higashi-dong-in