2019-9-2 月
What's UP JAPAN! 9/1 ONAIR
What's Up Japan 2019/09/ 1
This is the season for nice long hikes in the mountains of Japan.
Japan is 70 percent mountainous. So any place you go, you can always find a nice place to take a little stroll.
I found this site which was very helpful.
DaigojiTemple
Daigoji
is an important temple in southeastern
Kyoto
. The main temple complex lies at the base of a mountain, while the original temple grounds can be found near the summit and are reachable by a steep mountain trail through the forest. Those who separate themselves from the crowds and make the climb are rewarded by wooden halls set along the quiet, forested mountainside and panoramic views.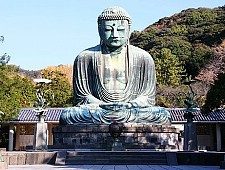 Kamakura
Kamakura
is another popular destination near
Tokyo
for people seeking culture. A network of
hiking trails
is hidden in the forested hills above the city's famous temples and shrines, and can be used as an attractive, alternative way to walk between some of the city's sights. The trails can be slippery after rainfall.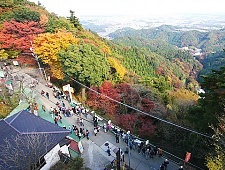 MountTakao
Less than an hour from central
Tokyo
,
Mount Takao
is one of the closest nature spots to the city. Various trails lead up the mountain and beyond. The main trail is paved and passes through the Yakuoin temple grounds before reaching the summit which offers views of
Mount Fuji
on clear days. Mount Takao can be crowded, especially on weekends.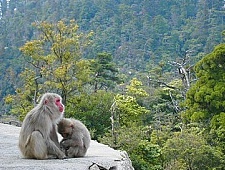 MountMisen
Miyajima
, in addition to being an immensely popular tourist destination, is also a nice hiking destination with several hiking trails leading up to the summit of
Mount Misen
at the center of the island. The trails offer nice views out over the
Seto Inland Sea
, and the occasional glimpse of wild monkeys and deer along the paths.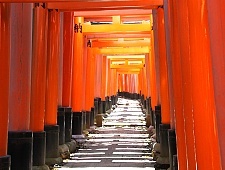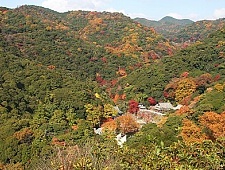 MountNasudake
Mount Nasudake
is an active
volcano
in northern
Tochigi Prefecture
. The mountain is a popular hiking destination, with a ropeway and trail to the summit, and a variety of other trails and pedestrian suspension bridges further down the mountain. Casual hikers may want to check out Heisei no Mori, a forested park that used to be an Imperial Villa and summer retreat of the
imperial family
.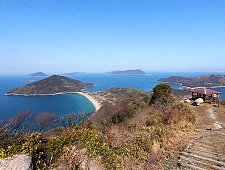 Awashima
Awashima
is a star shaped island just off the coast of western
Kagawa Prefecture
. There is a nice climb up to the Jonoyama Viewpoint from where you can look out over the island's small, nostalgic port town and take in beautiful panoramas of the
Seto Inland Sea
.