2020-2-3 月
What's UP JAPAN! 2/2 ONAIR
Hello everyone listening to "What's Up Japan". 
It's February and we are finally starting to see some good snow in the mountains.
They've been waiting up there with their fingers crossed.
Looks like a lot of great powder snow.
It is Strawberry season here in Japan.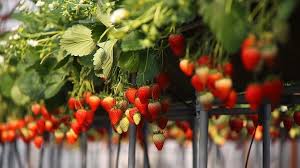 There are many places that you can go out and pick strawberries on your own.
There is usually a strawberry farm near any major city.
So ask your hotel front and I'm sure they can direct you to a farm near you.
They'll give you a little tray with some sweet condensed milk to dip in your strawberry.
Many kids just end up eating all the ones they pick, it is up to the parents to be sure you have some to take home.
All the strawberries are grown in greenhouses so it won't be so cold.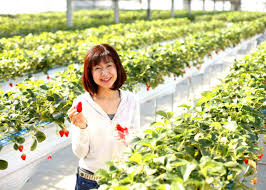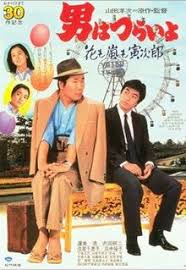 The popular Japanese film series "Otoko Wa Tsuraiyo" (It's Tough To Be A Man) just released the fiftieth installment.
They've made 50 now. The last one that was released before the lead actor Atsumi Kiyoshi (Tora San) died was number 49.
This one features all the regulars, except for Tora San.
They've brought out old footage of him and interwove it into the new storyline as everyone's recollection. 
Tora San is an itinerant salesman, with a golden heart but crude manners who always falls in love in every episode with the featured female 'Madonna'. 
Or many times they fall in love with him and he just doesn't realized and ends up with a broken heart,
A great comedy that will give you an inside look at Japanese society.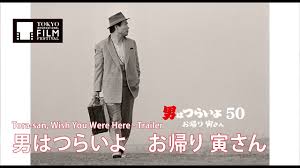 WeBase encourages cultural exchange with those communities by promoting the original culture of all Japanese regions and the attractiveness of its communities to the world. We aim to create a real community that continuously makes young peoples' worldwide travel fresh and exciting.