2020-3-1 日
What's UP JAPAN! 3/1 off AIR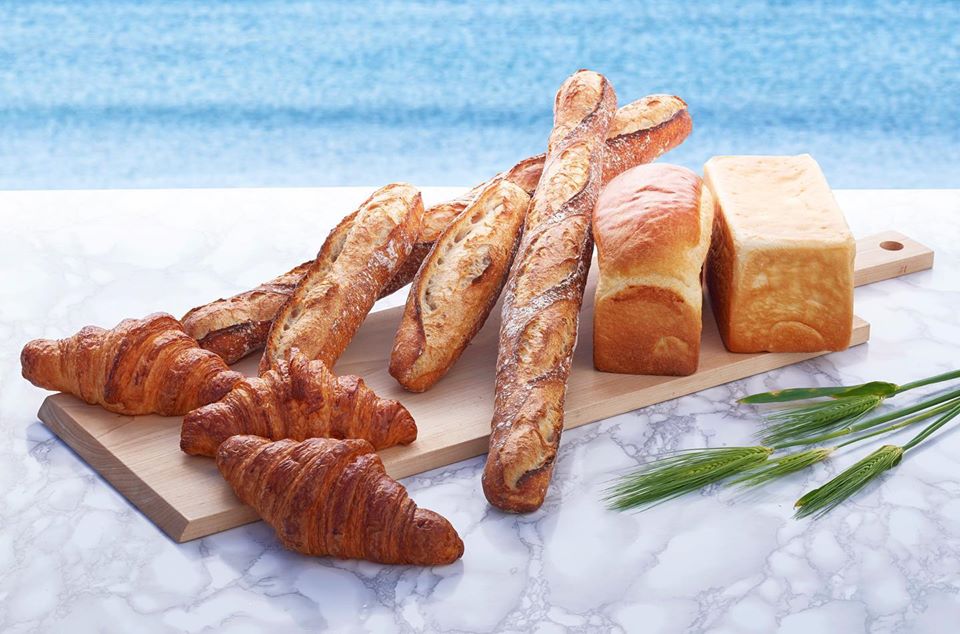 [Liberte, which delivers delicious daily life in Paris, will be landing in Kamakura on March 7 (Saturday).]
Following sales in Paris, Tokyo, and Kyoto, sales begin at the brasserie in Kamakura.
Hello, everyone 😁!
"LIBERTÉ PÂTISSERIE BOULANGERIE", which offers delicious daily life in Paris, will be on sale on March 7, 2020 at the Brasserie Gent,
a casual French restaurant at WeBase Kamakura, a 1-minute walk from Yuigahama in Kamakura. 💖

In addition, to commemorate the commencement of sales, the service will be offered at a discount of 30% from March 7 (Sat) to 13 (Fri).
Ghent has been offering bread delivered directly from Liberte for lunch and dinner since 2018.
This time, artisans will bake and sell popular products of Liberte with Ghent.
The production method from ingredients such as flour sent directly from France,
and the fragrance of the bread floating in the store is Liberte itself. Liberte is coming to Kamakura in March!
For special sales commemoration, all of the above products will be sold at a special price every day during the period.
Due to limited quantity, it will end as soon as it is gone.
In addition, a limited number of sandwich lunch plates using croissant baguettes and local vegetables will be offered at Ghent lunch on Saturday,
July 7.
<Sale bread and new lunch menu>
* All prices are normal prices and excluding tax.
• Croissant 330 yen 

• Baguette (310 yen), 1/2 size 190 yen

• PAIN DE MIE JAPONAIS ¥ 460
• PAIN DE MIE FRANÇAIS ¥ 430
• Croissant sandwich with local vegetables and prosciutto 800 yen
• Local vegetables and homemade ham baguette sandwich 800 yen
Store name: Brasserie Gent
Operating company: WeBase, Inc.
Address: 4-10-7 Yuigahama, Kamakura City, Kanagawa Prefecture
Opening date: September 15, 2016
Business hours: Boulangerie weekdays 9: 00- Saturdays, Sundays, and holidays 10: 00-
Lunch 11: 30-14: 30 / Diner 17: 00-21: 00 (L.O 20:30)
Regular holiday: Wednesday (irregular holiday on Tuesday)
WeBase encourages cultural exchange with those communities by promoting the original culture of all Japanese regions and the attractiveness of its communities to the world. We aim to create a real community that continuously makes young peoples' worldwide travel fresh and exciting.