2019-6-17 月
What's UP JAPAN! 6/16 ONAIR
THE SHIKOKU PILGRIMAGE
There is a great Pilgrimage that you can participate in on the Island of Shikoku. On this pilgrimage you will visit 88 temples that are associated with the famous Buddhist priest Kobo Daishi. It is a route that covers approximately 1200 kilometers. Most of the route is along the outer perimeter of the island, along the coast, but since there are some temples in the mountains, there are a few routes that go inland.
When you participate you become a pilgrim, called a henro in Japanese. You should dress up in the traditional pilgrim garb and get a pilgrim staff and start walking. If you walk the whole 1200 kilometers, you may be walking for months, so many pilgrims take buses, trains and taxis to help them along. But I'm sure the satisfaction that comes from completing the route on foot is obviously better. You can do it all at once or come back again and again. There is no time limit set on the pilgrimage. There is also no direction you have to go. You can also start anywhere, and end anywhere as long as you visit all the wonderful temples.
The people along the route are very helpful and used to the thousands of pilgrims that come and go that they will offer you refreshments and information along the way.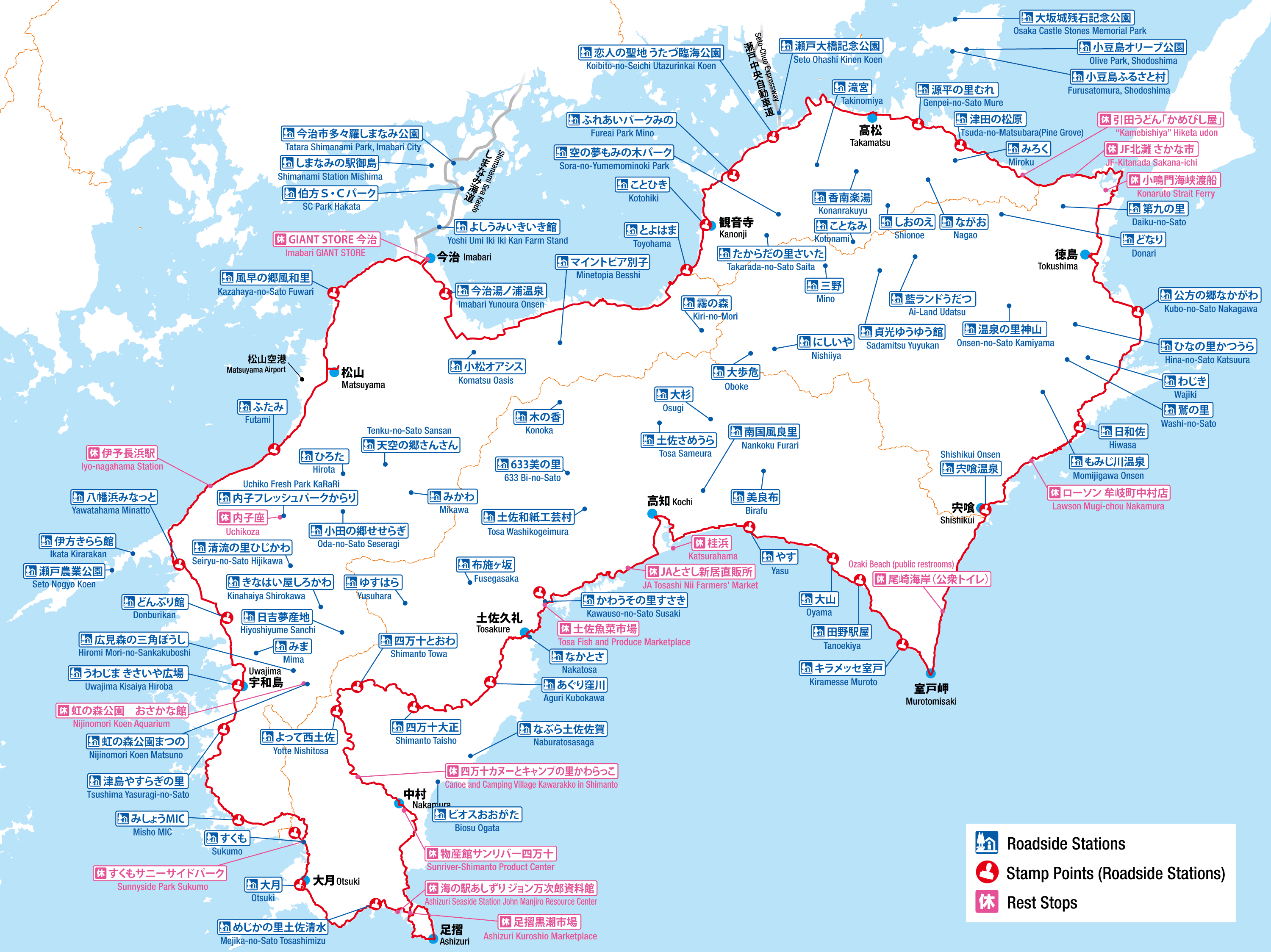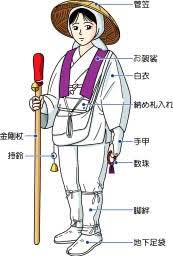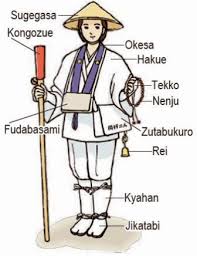 Wikipedia Information.
https://en.wikipedia.org/wiki/Shikoku_Pilgrimage
Special information from WeBase Takamatsu,
About the "SUKUSAI".
Setouchi International Art Festival held once every three years. We wanted to serve our guests from home and abroad in Takamatsu Marugamecho shopping district from the heart and planned "SHIP'S CAT + kame 3 2019 Festival-Takamatsu Marugamecho Shopping District-". As an art festival, you will exhibit the public art of the contemporary artist, Yanobe Kenji ("SHIP'S CAT" series etc.) here and there, and feel the art close to you while visiting the shopping street. Please participate in a number of events such as art, music, food, workshops by students of Kagawa University, stamp rally, and photo contests.
☆ NIHONGO GOGO ☆
Here are some simple useful phrases.
Where is it?
DOKODESUKA?
If you are looking for a temple you say
OTERA WA DOKODESUKA?
If you are looking for a taxi you say:
TAKUSHII SUTANNDO WA DOKODESUKA?
If you are looking for a bus stop you say:
BASU SUTOPPU WA DOKODESUKA?
If you are looking for a train station you say:
DENSHA NO EKI WA DOKODESUKA?