2019-10-7 月
What's UP JAPAN! 10/6 ONAIR
It's already the 7th of October, but autumn is still held at bay by the remnants of summer,
who is just refusing to go away….it's almost 30degrees and hot…
At brand new We base in Hiroshima.
Grand Opening on the 11th of October!
Some places to check out autumn colors in Hiroshima.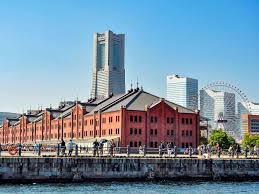 There is a wine festival in Yokohama October 16-20th at the Red Brick Warehouse.
Hakata Toumyou Lantern Festival