2019-7-22 月
What's UP JAPAN! 7/21 ONAIR
What's Up Japan 7/21/2019
This week we will send you a special feature of the festival at Hakata YAMAKASA,where the city of HAKATA  in FUKUOKA Prefecture.
I just got back from the Hakata Gion Yamakasa Festival, that happens every year in July.
It starts at 4:59 in the morning,
but you need to get out there about two in the morning so you can see everybody setting it up
and warming up for their four kilometer run carrying a one ton structure on their shoulders.
They have seven teams of men that carry these giant structures called Yamakasa on a four mile course which they run. The team with the fastest time wins . These things weigh a ton, so the participants take turns carrying them. Switching as they run.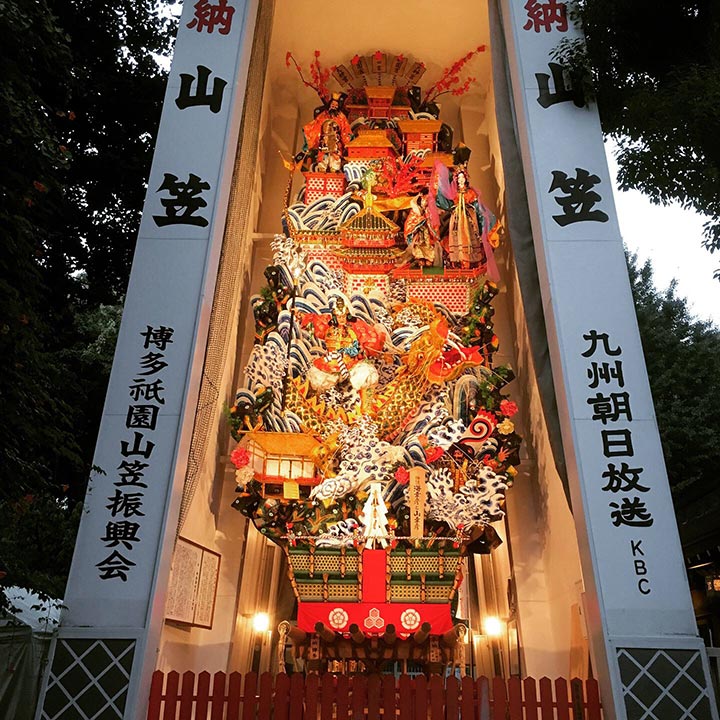 Here is one of the giant Yamakasa. This one is not carried. This one is so huge but it stays put.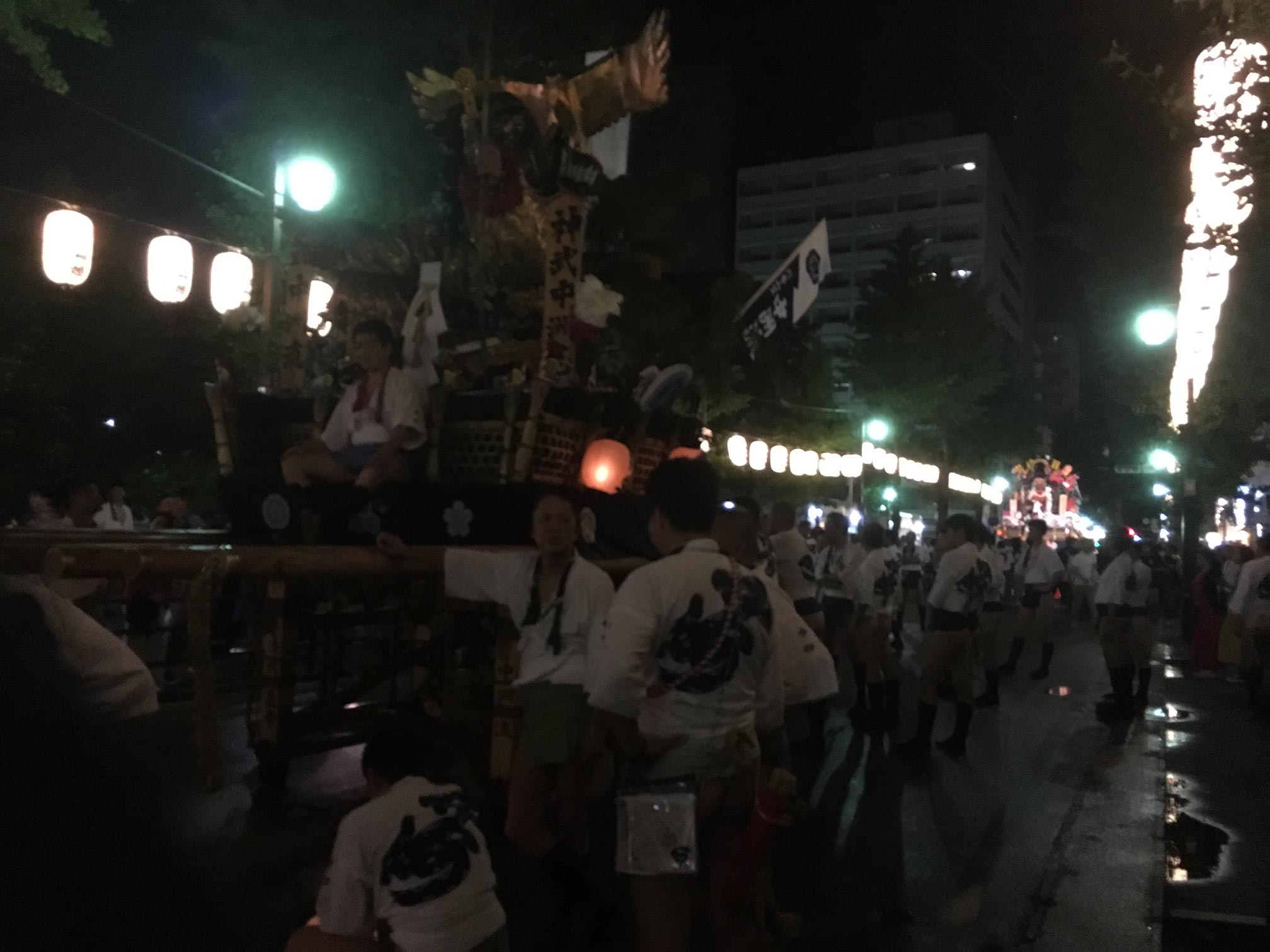 Recommended magazine for sightseeing in Hakata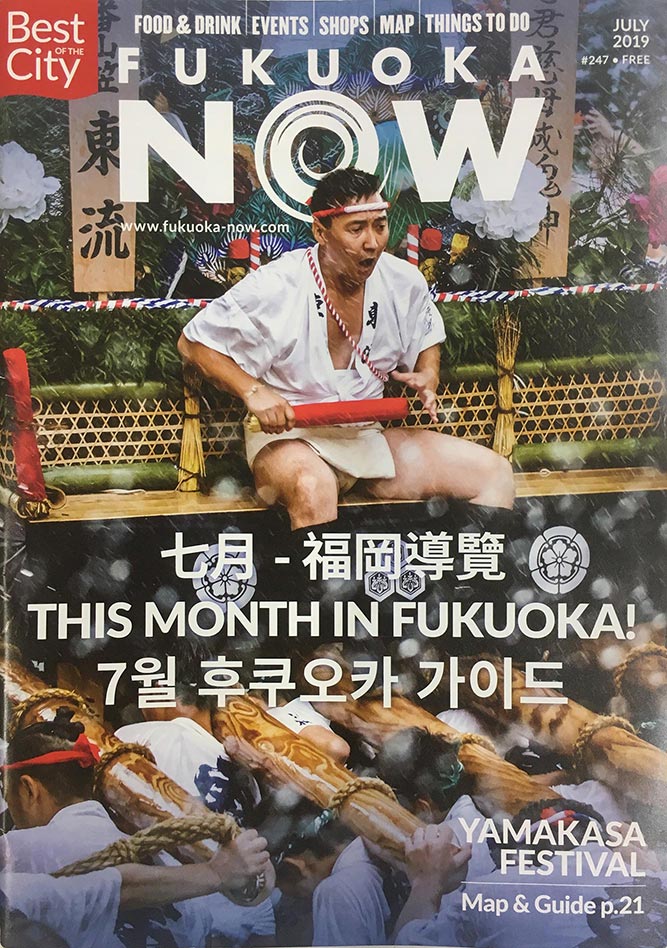 『FUKUOKA NOW』
Here is a great pamphlet with lots of great information on the festival.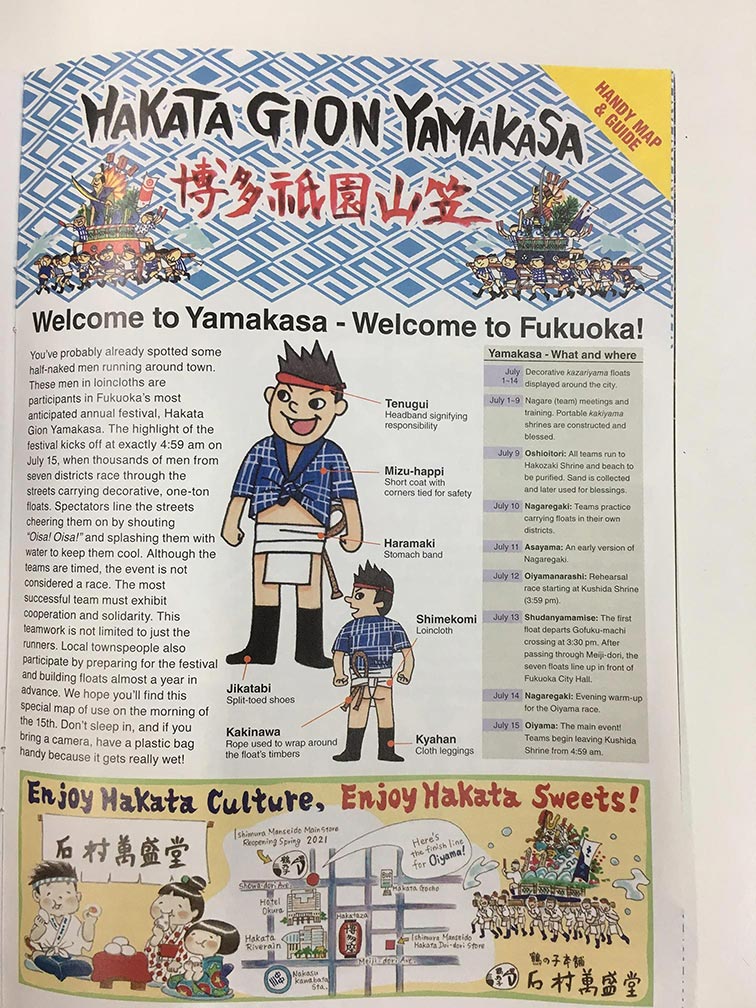 ®FUKUOKA NOW
HAKATA YAMAKASA ROUTE MAP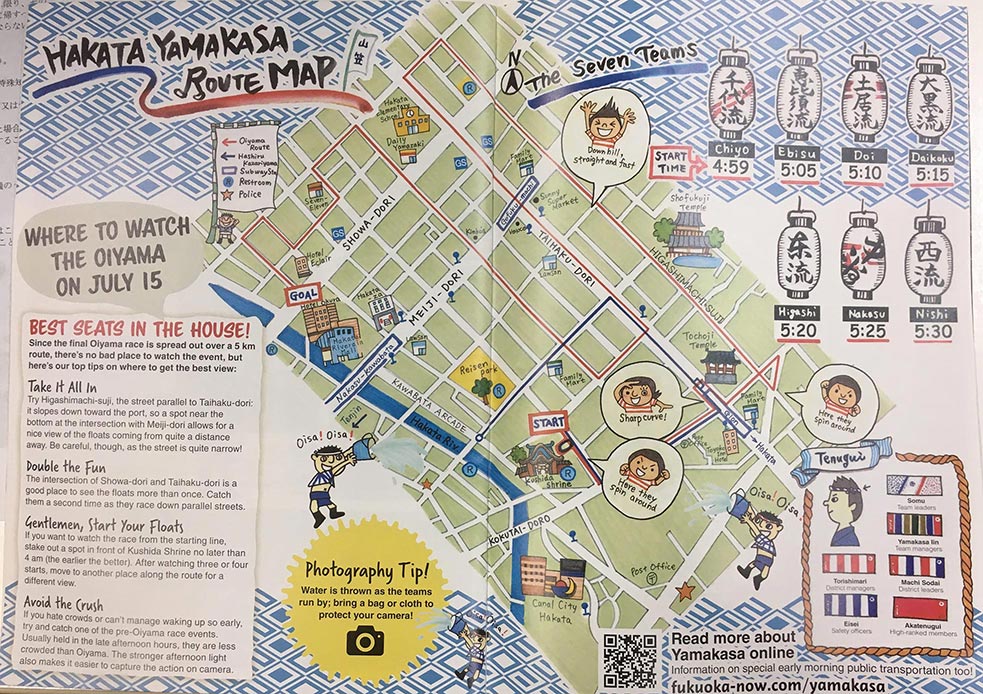 ®FUKUOKA NOW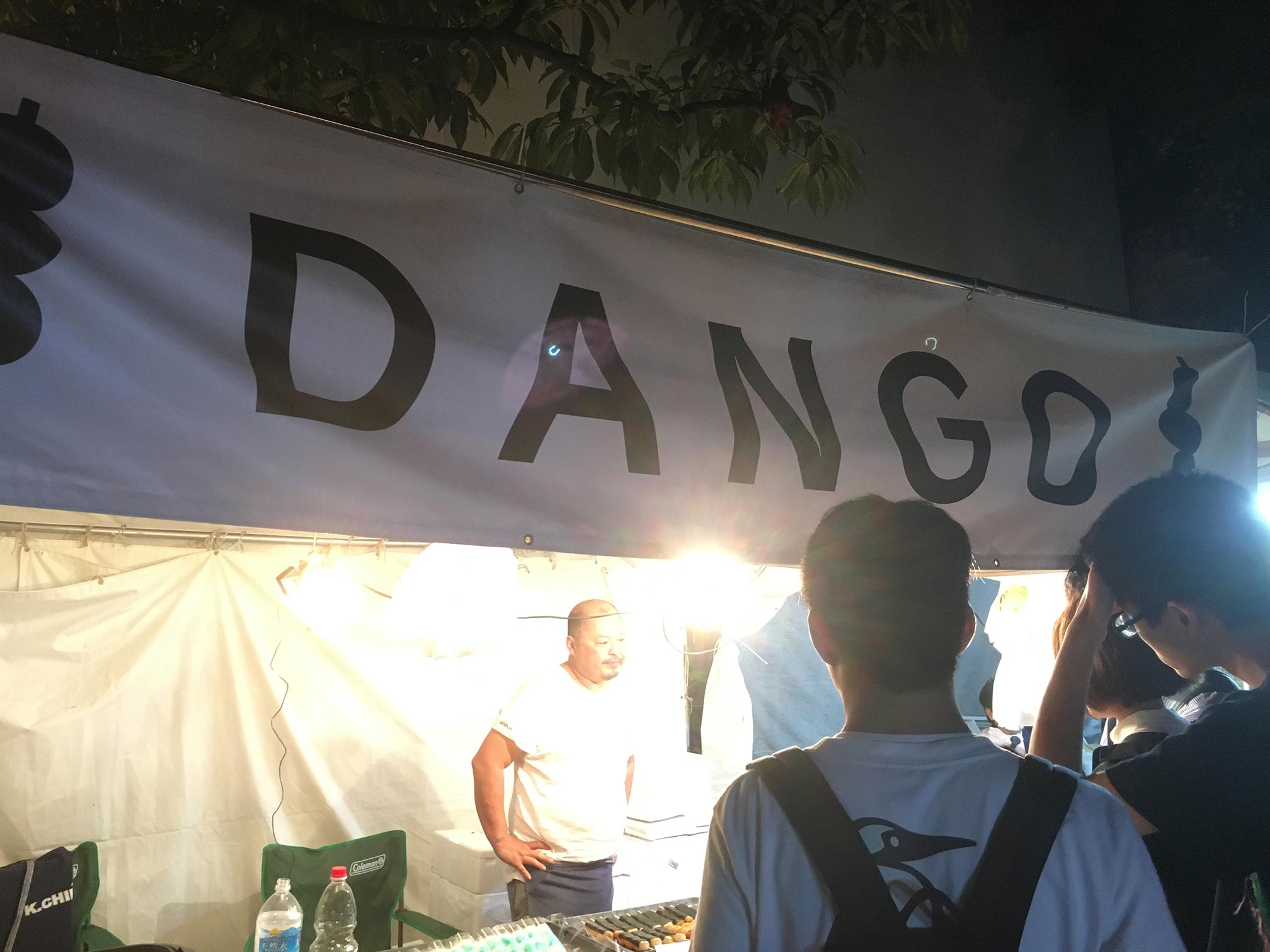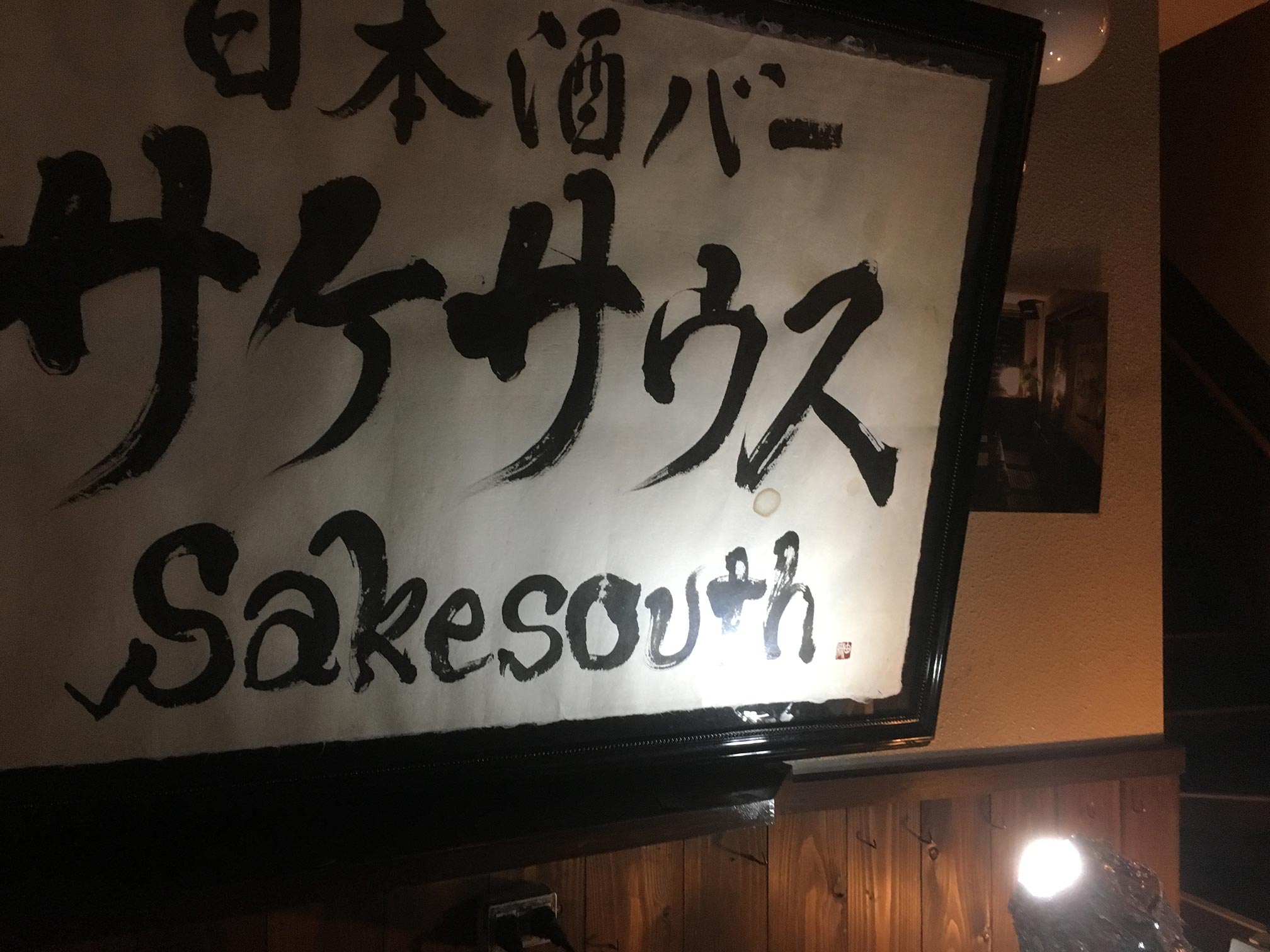 Lots of great food stalls with great foods and drinks.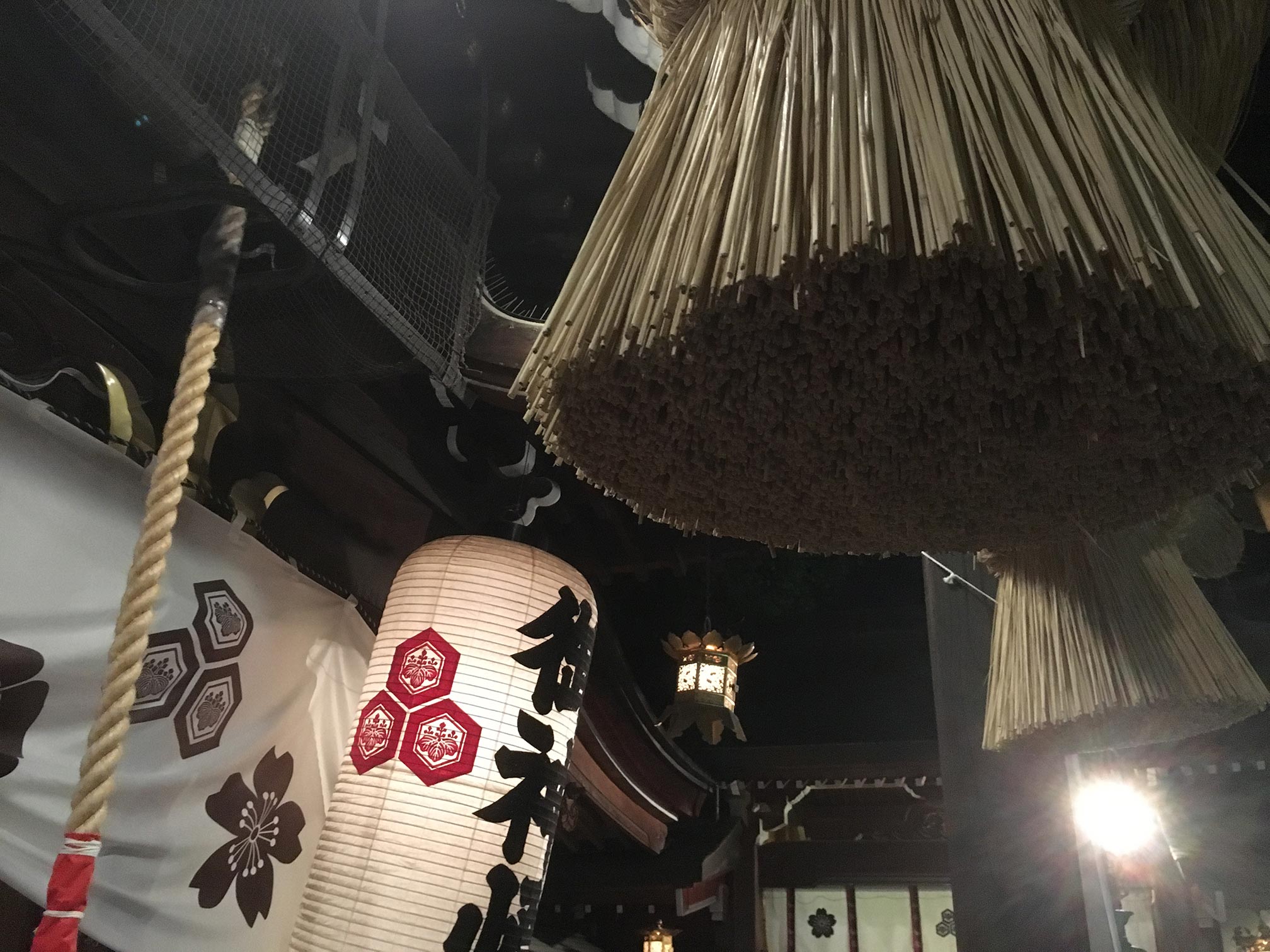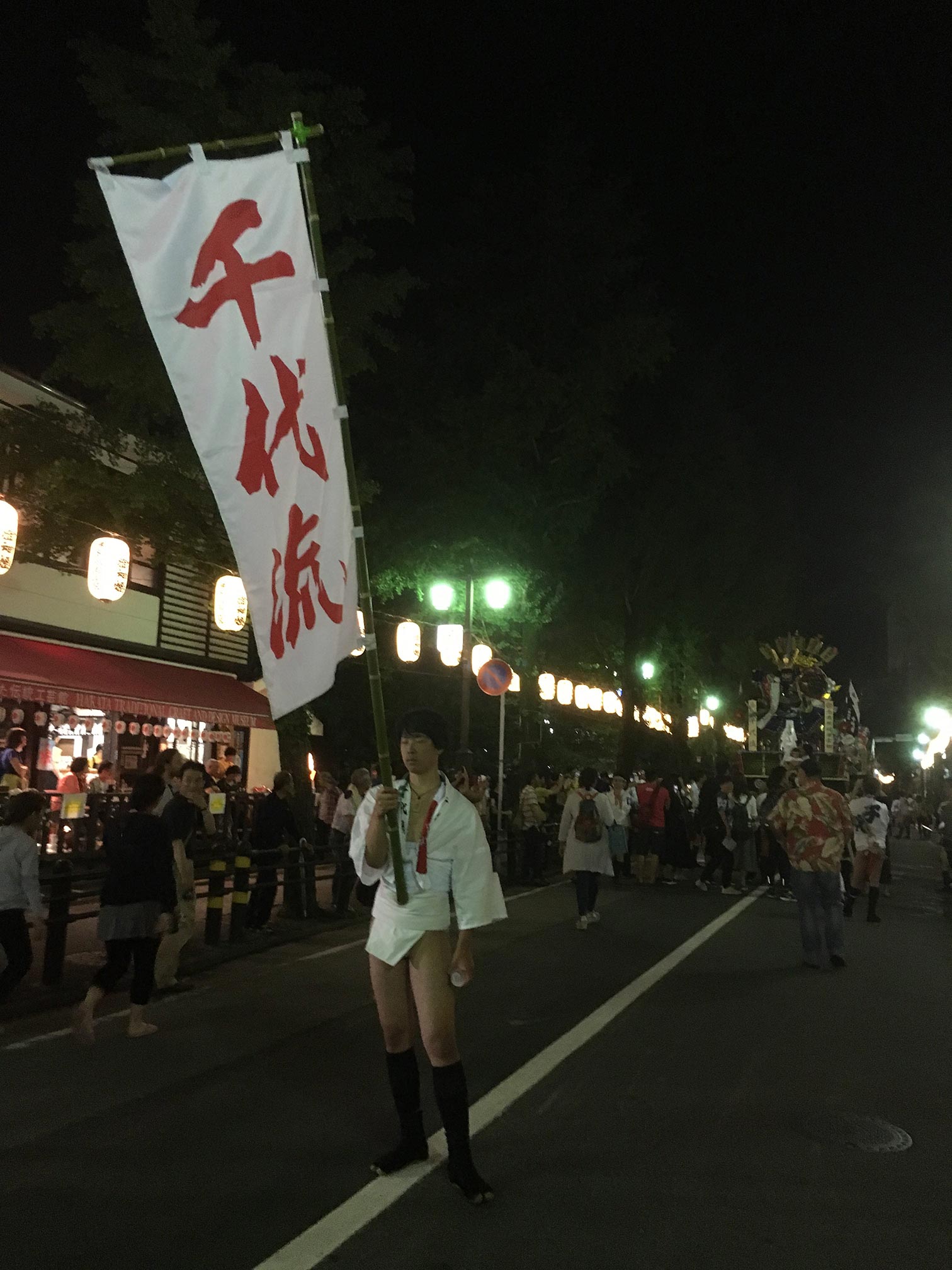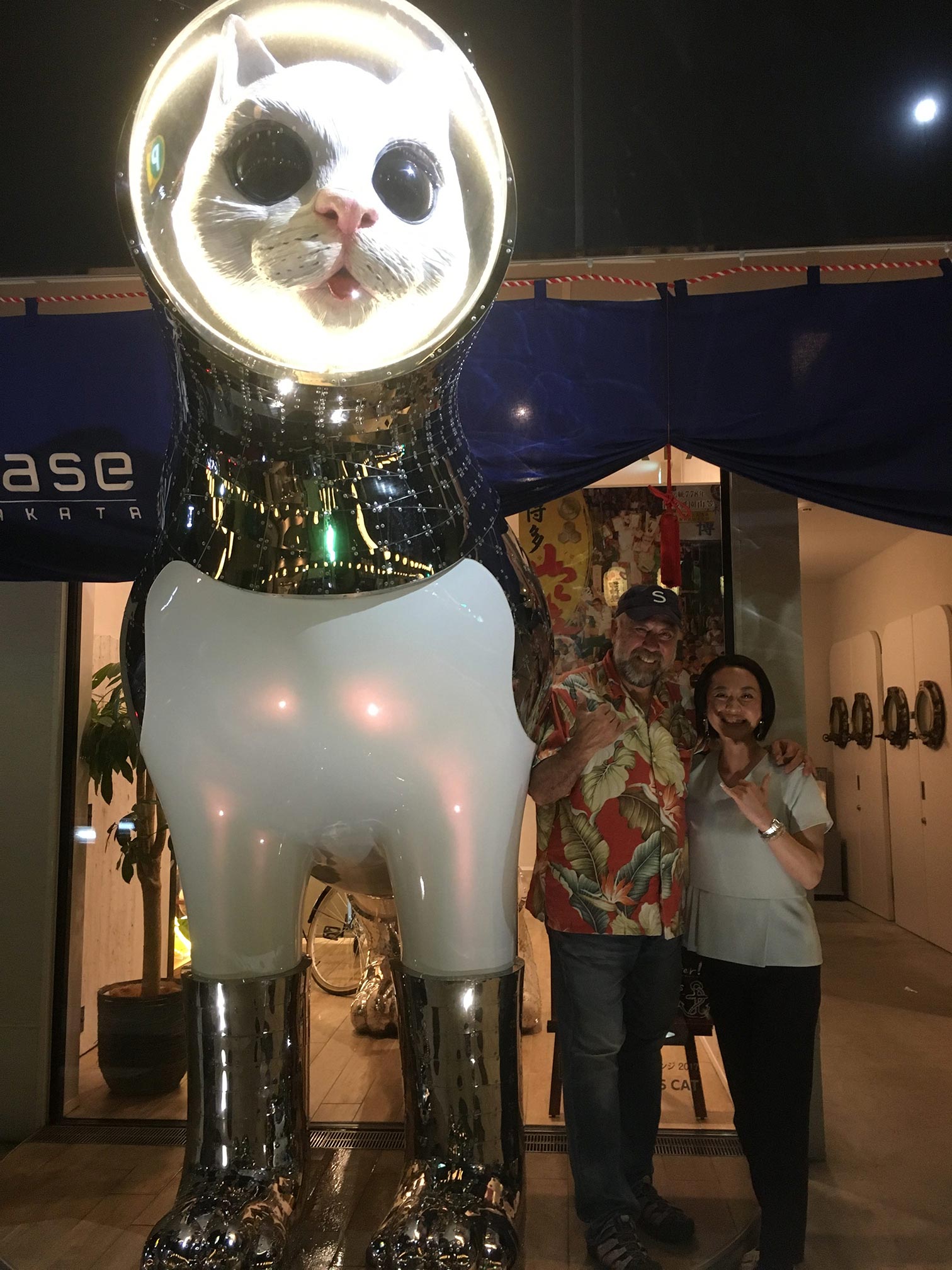 One of the famous Ship's Cats! With Ms. Tomoko, the manager of the Hakata We Base.
HAKATA YAMAKASA ,
Please enjoy it with your eyes next year.